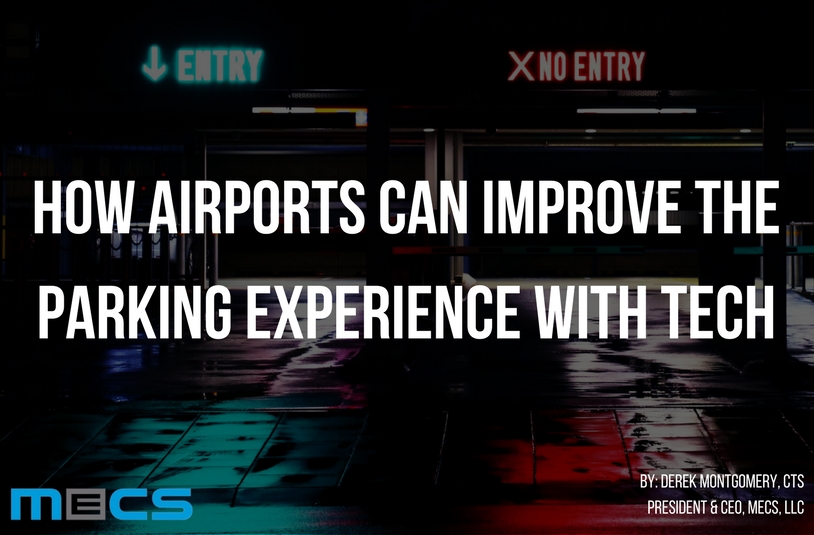 Airports all around the world are working hard to make the air travel experience as quick and easy as possible. Parking is generally something flyers try to avoid, as this takes time and costs them money. In addition to this, the number of flights per day at airports is increasing, especially with a number of budget airlines making air travel very affordable. As the number of flights per day at airports increase, the number of parking spaces available decrease.
Parking a vehicle in a crowded airport parking area can be frustrating, even more so when you are running late for a flight. In order to create an excellent customer experience from the moment passengers arrive, airport management must take steps to make parking more efficient and accessible. Integrating smart and innovative parking technologies can make entry and exit to and from a parking area much faster and more convenient for the passengers.
Here is a look at some of the ways airports can improve the parking experience.
Help Passengers Find Open Spaces Immediately
Parking sensors for each available space make real-time availability simple. By directing your passengers to the open spaces through customizable parking signage, you can help get passengers to an open space immediately. This not only helps get them to the spot as fast as possible, but it also decreases the amount of gridlock that can occur in a garage full of vehicles looking for open spots.
This can be done through technologies like INDECT's Single Space Ultrasonic Sensors. High quality, easy to install and low maintenance indicators are installed for each parking space. The indicators simply show red if the space is occupied and green if it is open. Several other colors can indicate special parking availability such as handicap and reserved spots.
INDECT's smart space sensor system combined with its web-based parking solutions keeps you on top of the available parking spaces. The software behind their solution allows users complete access to the customizable parking signage. Multi-colored LED backlit signs can prove to be a great tool for moving vehicles on time and providing information such as immediate availability on specific floors. Multiple signs at the entrance of the parking space as well as on each level and for each aisle can help direct patrons to an open space as fast as possible
Ensure Your Garage is Safe and Secure
Parking garages should always be closely monitored in order to limit crime. One of the ways to do this is to by installing high-quality multi-sensor cameras. These can help you keep your garage secure and by monitoring all areas, even low lit ones, to keep patrons safe. High-quality cameras such as the INDECT's have the ability to monitor six individual parking spaces simultaneously. Video stream capture and license plate recognition help you secure your parking area as well as ensure passenger security.
Leverage Technology to Help Patrons Get Home Quicker
Many parking solutions now have apps to help frequent customers find their cars in packed garages. INDECT's "Find My Car" app allows passengers to get home as quickly as possible once they have landed, eliminating the often inevitable search for their vehicle. This solution also allows them to pay for tickets through the app – helping decrease any wait time when leaving the garage.
Taking advantage of evolving parking technologies can improve the parking experience for passengers and make organization and administration of parking areas easier for airport management and parking directors. By leveraging this tech, parking directors can not only ensure a seamless experience for patrons but also can ensure every spot is monetized while also cutting administrative costs.
Derek Montgomery has over 20 years of experience in the electronic technology industry. During his time in industry, Derek realized that most organizations were being underserved by technology companies who were more interested in selling products than creating lasting partnerships. Using his in-depth knowledge and love of technology, Derek founded MECS, with the goal of providing innovative solutions and unparalleled customer service.